This month, Northwestek received a certificate of registration of the Rivernord trademark.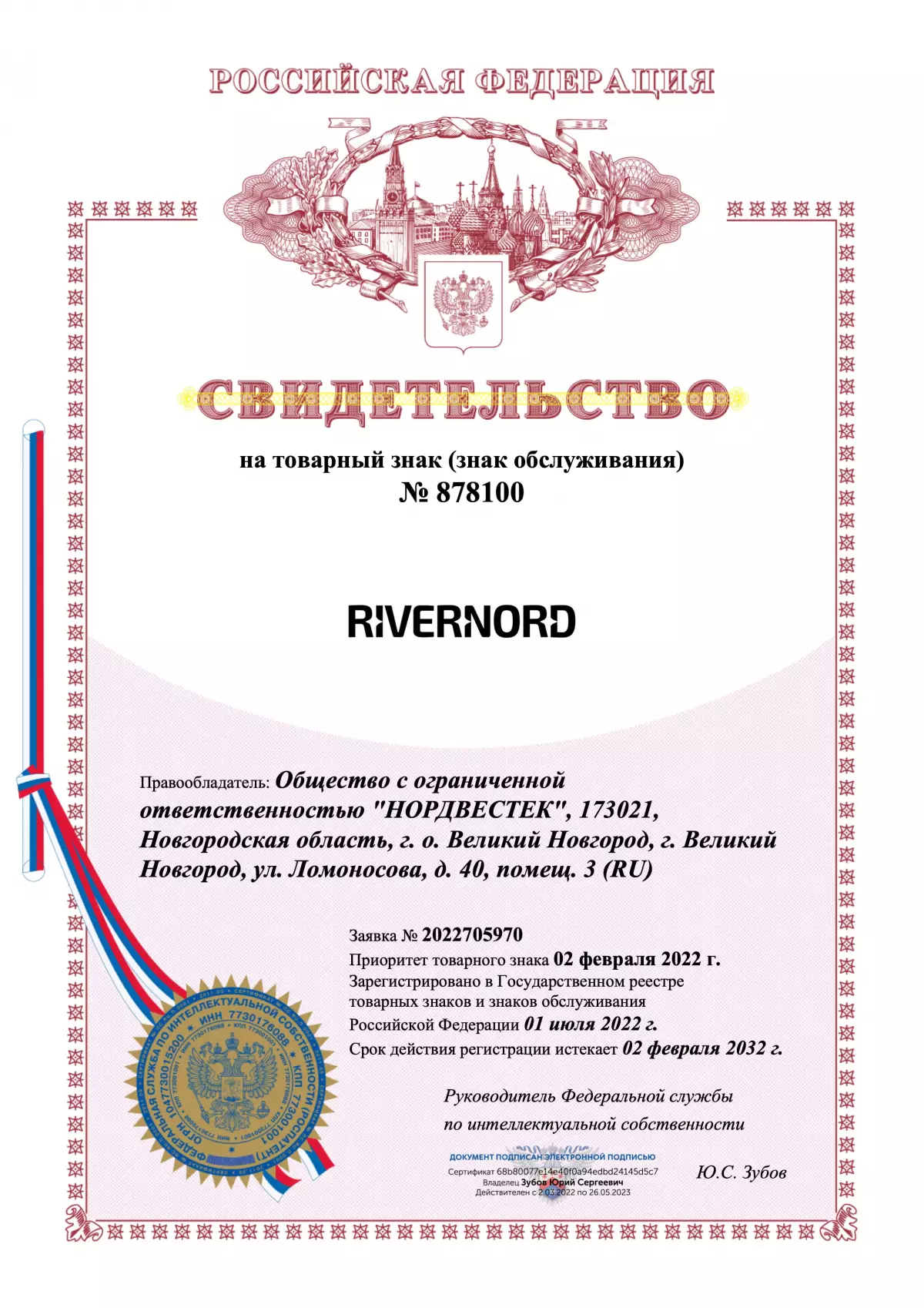 We believe that the trademark registration is another significant step for Northwestek and the Rivernord brand. There are several important factors: a trademark indicates company's confidence in the quality of its products and reflects serious intentions related to investments and brand development. Moreover, it is a matter of protection of our achievements and a guarantee that no one will use the brand name for their own purposes.
We have been using the Rivernord trademark for several years already, and now it has received an official status. The Rivernord trademark reflects the values of the company and the brand: practicality, functionality, reliability and quality of products, as well as the use of modern, time-tested materials and accessories.