"Prepare your sleigh in the summer" is a well-known proverb. Indeed, our traditions are surprisingly tenacious, and around the end of summer, most of our compatriots begin to think: what will we wear in winter? Changeable weather and, recently, frequent climatic anomalies add decisiveness. You have to be ready for everything. If the main purpose of the purchase is practicality, then jackets and parkas produced by Northwestek may be the best choice.
Men's and women's winter parkas and classic cut jackets are always in trend. A straight silhouette, a hood, a drawstring at the waist, several comfortable, roomy pockets, an insulated removable hood - the design of the parka has not changed for several decades. Additional comfort is created by comfortable knitted cuffs, a soft fleece collar, velcro straps. High-quality fittings by European manufacturers - buttons, zippers, clamps, velcro. It completes the image, give the models beauty and reliability.
Parkas are one of the most adapted types of outerwear for our winters. Lightweight and durable coating on the top of the jackets made of nylon, polyester and cotton with polyester allows you to wear them in cold weather and in rain and snow. Thanks to a new generation of microfiber insulation, the jacket is warm and comfortable in any wind and frost. The insulation is light, breathable, there is no "greenhouse effect" in the jacket with it. Another plus: both the coating material and the lining with insulation are easy to wash. It maintains its color and shape without losing their functional qualities after repeated washes. And the appearance of the jackets will not disappoint even the most demanding customers: classic cut, high-quality tailoring and a wide range of colors both in bright colors and in calm.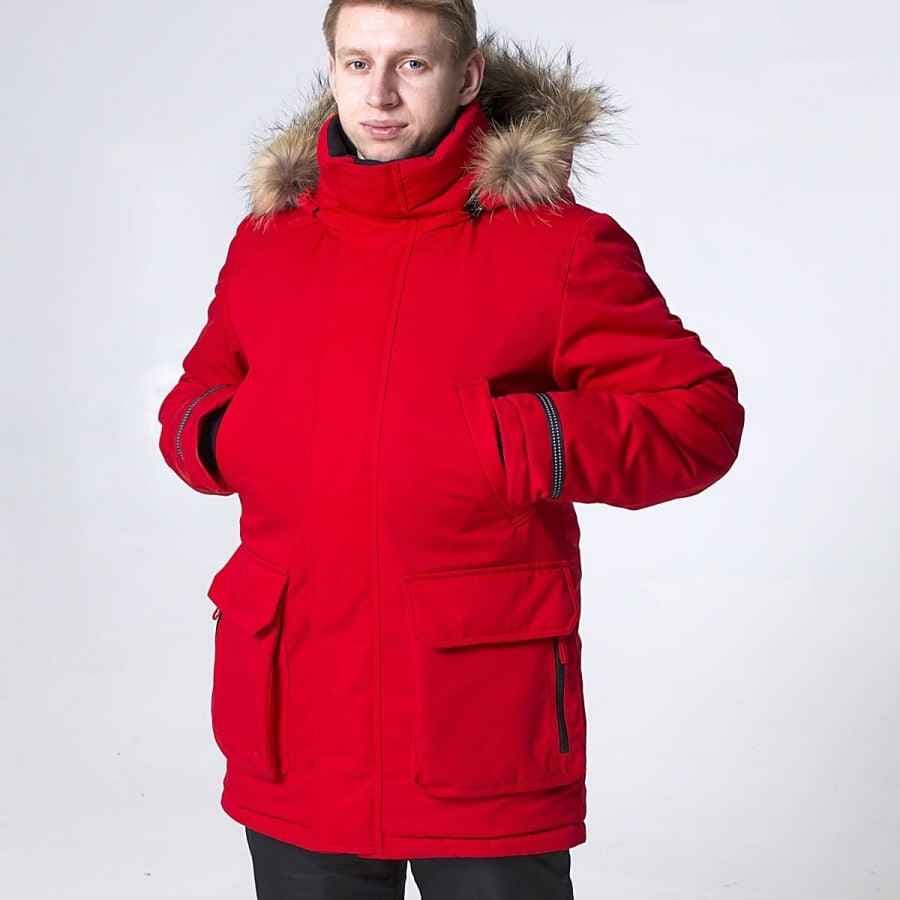 Parkas and jackets by Northwestek are made for real life. Having only a parka in your wardrobe of warm outerwear, you don't have to think too much about what the weather is like outside, where you plan to go, what to wear under the parka. In this jacket you will organically fit into the city street, into the park and into public transport. If you plan to go out of town, for a ski trip, for a winter picnic, the parka is also indispensable. You sit behind the wheel - there is hardly anything more comfortable than the parka. Even for driving a snowmobile the parka is quite suitable, it is not afraid of wind and frost, it just needs to fasten all the zippers and velcro and put the hood on your head. For work and for a walk, for shopping and for leisure, and even to a museum or to a theater - the park is in its place everywhere, the classics do not become obsolete. Quality, beauty and comfort - these are three things that made parkas so popular.